We are committed to deliver our work to the highest quality and are confident
that success will come with real action determination, hardwork and dedication.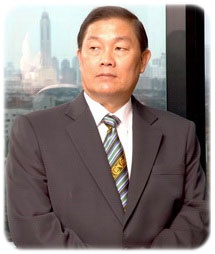 History
Benjamas Company Limited was founded on the 11th of July 1974 with initial registered capital of only 500,000 Baht. The company, initially engaging in small construction work with the government, has now grown to work on large-scale projects. At present, the company has completed over 700 contracts and has increased the registered capital to 400 Million Baht.
Benjamas has the experience and expertise in building construction such as high-rise buildings, large-scale building offices, hospital buildings, residence buildings and school buildings. Along with the expertise in construction, the expertise of our staff and the adoption of new innovative equipment have helped the company to construct projects with the utmost details and complexity. From the experience gained over a period almost 40 years, and by upholding to the same business philosophy,Benjamas is well recognized at the forefront of construction industry today.
Benjamas realises the importance of the employees who have all played a major part in the growth and success of the company. The majority of people that work here have been a part of Benjamas for over a decade. Benjamas is not only a company but also a family that has gone through a difficult period together. We support and encourage employees to attend training courses and develop their knowledge, skills and ability to work both independently and as a team.
Thus, we are confident that we have the knowledge, experience and expertise to maintain our status as one of the leading construction companies in both public and private sectors.